So incase anyones been feeling really really low, excluded out of things, not knowing things, IT'S OKAY!
It's basically okay not to be okay, okay? Okay this got confusing-
So, discomfort is something everyone has to face, no matter what, its gonna come to you one day or the other, and at times it gets tough for EVERYONE trust me.
So here are some reminders for you, because I care <33
Love yourself the way you are, accept yourself as who YOU are because thats what makes you, YOU.
Set goals for yourself, and try your best to achieve them, again, its OKAY not to succeed.
Learn to accept your flaws, it's completely fine.
Don't stress too much thinking about what people talk about you, you aren't living a life for them, they're just using your energy to feel good about themselves. They aren't perfect either~
Be lowkey, keep your business to yourself, don't tell anyone about your secrets. (They might steal stuff shhh)
Workout everyday, don't be TOO intense, but keep yourself healthy and fit, especially in these times
Learn something new, like these days, I'm learning how to dance (lmao I really can't dance). Go out of your comfort zone for once, see how amazing things might turn out to be.
Talk to someone if you feel low (You can talk to me <33)
Stop comparing yourself to people, you are YOU.
SO be that one person who is an angel but won't take no mess. Study hard enough so you don't fail in exams, drink plenty of water, eat what you want, when you want. If you ever feel down, play your favourite music out LOUD, I mean it, LOUD. Aaaaand love yourself or else-
I don't have any threats, but love yourself-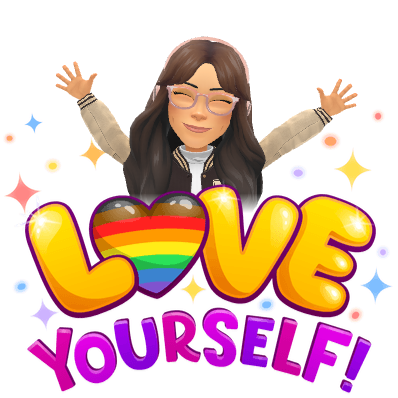 Not everything will be easy, but not everything will be hard. Mistakes are things which everyone makes, and don't be too harsh on yourselves.
I hope this helps, and have a great day/night. . .<33
Byeeeee!!
Lol, I created a bitmoji and I've been using it everywhere since-
<33