I have no idea why I added that cat emoji 😂😂. And yes I'm fully aware that I'm posting this at 1:27 AM 😶
Okay back to the post. Thank you Rayna for nominating me! I'm excited to do this tag since it's music UwU. Let's see what this tag is about!
Please check Pannaga's blog out here. All the graphics have been designed by her!
Rules
Link back to the creator, i.e, Swift Walker@Just Dreamland ✅
Link back to the person who tagged you! ✅
Answer all the prompts.
Use the original graphics and credit the creator ✅
Tag at least 5 bloggers and provide links to their blogs.
Name your Zodiac sign.
Don't forget to add #ItsAZodiacThing tag. ✅
You can either do the zodiac book tag /the zodiac music tag or both of them. Graphics for separate tags should be given at the end. ✅
Enjoy doing the post
(I put a tick in front of the rules I followed already)
Prompts
The song would be

*thinks*
Bang Bang Bang by Bigbang (lot's of 'bangs' in there right?). It's such a vibe. Also Idol by BTS!! That song is just mwah
All of me by John Legend? I don't know, I LOVE LOVE LOVE that song so much.
"You give me a-a-all of you, and I give you a-a-all of me"
Blue and Grey was the first thing that came into my mind.
"I just wanna be happier, am I being too greedy?"
I guess we sometimes hurt ourselves while doing something for others, just to make them happy and then hope to have a good friendship and blah blah. It kinda does miscommunicate feelings and yeah I guess? PLEASE I JUST DON'T KNOW
Motivated me to love-? I- 😶
Not Shy by Itzy I guess?
"If I like you, it's my free will" "Let me know, let me know cuz I'm not shy"
And then the iconic ITZAYYYYYYYYYYYYYYYYYYYYYYYYYYYY
Just one day. Lol, it's kinda a nice song.
"Just one day, if I can be with you
Just one day, if I can hold your hands
Just one day, if I can be with you"
Scars to your Beautiful! It's such an awesome song.
Crazy over you! Oml that song is powerful too-
You belong with me by Taylor Swift!
"Have you ever thought, just maybe?"
"You belong with me."
Or 0x1 Lovesong too.
"Say you love me, say you love me, till the end of the world"
"All or nothing, all or nothing, I want all of you"
AAAND I'M A SCORPIO!!!! SCORPIO GANG WHERE Y'ALL AT??
Kick it by Blackpink! I honestly love how exciting and powerful it sounds.
BTS be like – THIS IS WHY WE'RE HERE
Answer: Love myself, or So What. Both by BTS of course lmao-
"You've shown me I have reasons
I should love myself"
"So what
Don't stop and worry yourself
It's good for nothing
Let go"
Friends by V and Jimin! It's such a sweet song 😭🤧🥺
"I remember our uniforms
Our memories are movies
The dumpling incident is a comedy movie yeah, ayy, yeah, ayy
Heartfelt stories filling the school bus
Now we go out to drive together
Still the same, us of those days."
Converse High by BTS?
"I'm so into your Converse Highs
I can't help it
I'm so into your Converse Highs
I like it so much"
Now for the people I tag. I hope I followed all the rules
*double checks*
Okay yes. My tags are –
Riya | Krisha | Divi | Nabeeha | Saumya
Let me know if you're not shy award free. I'll nominate someone else!
EDIT – I realised that y'all can't see graphics but idk what's happening I'm so sorry, I can't find them either.
The Brainstorms Award #2
Yes, a second version. I got nominated again, by Ib and honestly her blog is just amazing. Ib is also an ARMYYYYY yayyy 🥳🥳🥳
Rules~
1. Thank the one who nominated you
2. Tag your post with #BrainStormsAward and follow BrainStorms if you are willing!
3. Display the BrainStorms Award logo.
4. Display the rules on your blog post.
5. Talk a bit about your blog, why you started it, what you write on and your goal for your blog.
6. Answer the five questions you have been asked
7. Nominate five other amazing bloggers
8. Ask them five new questions
I already talked about my blog in the first post, if you didn't see it then check it out here.
So let's jump directly to the Q&A!!
1. Favorite thing about your blog?
Answer – Lilies! My readers, I'm literally nothing without my readers 😪. Also my humor in the posts hahah!
2. Who inspires your clothing style?
Answer – Eh, I don't know, I just wear what I think would be nice. But when I'm going outside I literally try my best to wear something related to my fav boyband 😂😂😂. So I guess they inspire my clothing style.
For example – In the song mikrokosmos, they say "shine, dream, smile" and I have this T-shirt that says "Shine" and I honestly love it so much and yeah I wear it most of the times 😂😂
I just proved how dumb I can be. But I think it's BTS that inspire my clothing style, especially their airport fashion!! I love how casual yet beautiful it looks. I'd really love to try and re-create it someday.
3. Tea or coffee?
Answer – Coffee. ☕ *proceeds to sing coffee*
Yeah, no, its a song.
4. If you have a dog or were to have one, what's it's name?
Answer – I'd name it *thinks* lachimolala 😂😂. Perfect.
I originally thought of "Jimin, you got no jams" but don't you think that's too long, I mean-
I would actually name it that but you know, you don't say "Jimin you got no jams, sit" it's just too long and people are gonna just-
5. First thing you would do if you won a lottery?
Answer – Depends on how much money I win…
Nominees – The first five to comment! way to get comments, lili
Questions – What are you most insecure about?
What's something that everyone hates, but you like?
What do you like most and least about your personality?
If you could be recarnated as anything, who or what would you be?
If you could only be fluent in one language (excluding your native language), what would you choose?
The Dazzling Blogger Award 2021
Thank you so much Anisha! It means a lot to me even though sometimes I wished no one nominated me lmao. AnYwAy'S 🌙
Rules!
Thank the person who nominated you for The Dazzling Blogger Award.
Link back to the original blog post.
Answer the seven questions that they asked on their blog post.
Make up seven new questions.
Nominate seven more people for The Dazzling Blogger Award, who you think exemplifies excellent blogging skills.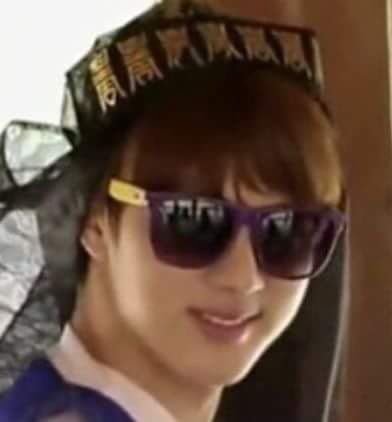 Do u prefer online/ offline school?
Answer – Offonline. XD is that even a word? I like some parts of online school and some of offline. So I prefer both of them in a way :DD
Web series/Movies?
Answer – Web Series!! Please I love a lot of web series, but that's for another post 😛
Favourite dish to cook?
Answer – Maybe burgers, I love them sm 😭
BTS or BLACKPINK?
Answer – People need to stop asking these questions. No offense, but I really like both the bands and I think it's time we stopped comparing them lol :d
How many hours do u study daily?
Answer – I study for 9273298347 hours everyday 😛😂😂😂 freak that was lame. I study like 3 hours? Excluding school.
Favourite Songs- Any 5
Answer – Fine by Taeyeon, People by AGUST D, I know I love you by TXT and La Di Da by Everglow aaaaand Hope Not by BLACKPINK. Yes. Also Born Singer by BTS. (that makes it six im so sorry lmao)
Favourite webseries/movies
Answer – Greys Anatomy, 24, The Mentalist and Killing Eve!
Nominations – You, yes YOU reading this post and if you don't do it then🔪😂
Questions remain the same because yes.
Sep the greatest blogger alive (xD pls) nominated me for not one, but TWO awards.
Let's do those. Thank you Sep, I guess 🙄✋😂😂😂
Rules
Display the award logo on your blog
Mention Okoto Enigma, the creator of the award
Thank the blogger who nominated you and provide a link to their blog
Answer 5 questions from the blogger who nominated you
Tell your readers 3 things about yourself
Share a link to your best post
Nominate 10-20 bloggers and notify them that they are nominated
Ask your nominees 5 questions of your choice, including 1 weird or funny question
Continue the chain!!
Three things about me 🍦🦋
I don't like to be around a lot of people, however if they're my best friends, I could talk to them for HOURS.
I always give out song recommendations but never listen to others' recommendations 😂
I'm a night person and write the best stuff at night 🦉
Sep's Q&A!!
What was the last thing you ate?
Answer – I'm writing this at 18th of August in the afternoon btw. So, my dinner which was plain curd with rice :DD
Who do you look up to the most?
Answer – Min Yoongi from BTS! Best personality I know.
3. What is your guilty pleasure?
Answer – Having fights with people over texts. No literally. It's fun. Yes, all my friends reading this, I love to have fights over texts, I admit okay </33
4. If you had to go anywhere in the world where would it be?
Answer – Me and my broke K-pop obsessed friends – South Koreaa <33 (I can hear them shout OwO)
I never really cared the most about South Korea until 2 years ago xD No offense okay?
5. How would YOU define beautiful?
Answer – Everything is beautiful, you just need the right perspective. So, I'd define it as everything (:
Link to my best post!
I nominate-
@Miriam
@Anisha
@Ib
@Merlyn
@Aya
@Diya
@Krisha
@Pannaga
@Divi
@Sophia
Wow that was long. Next award. Hopefully the last one
and the questions remain same for this one :DD
The Song Tag!
RULES-
Display the award logo on your blog
Mention the creator of this tag, Inaya B
Nominate at least 3 people and notify them
Thank the person who nominated you.
Make one question of your own and answer it
Enjoy!
Sep's Q&A pt 2!
Shuffle play your liked songs, and tell me the name of the first song you hear. Why do you like it?
Answer –

2. Which artist would you sell your soul to meet?
Answer – BTS, please I just want to meet them, once 🥺💜
3. Name one song you can hear on repeat for 3 hours.
Answer – People by Agust D. That song, is a vibe! Also Battlefield by AKMU. One of my friends introduced me to it a few days ago. It's depressing but in a poetic way 👌 Sep, I'm breaking rules about one song but I really could listen to Sweet Night by V on loop, infact I have.
4. What would be your summer playlist?
Answer – Butter, Permission to Dance, Red Flavor, Alcohol Free, Dance the Night Away, Forever Young, Zimzalabim, Stay (BTS) and Dynamite.
5. Who is your favourite artist? How and when did you discover them?
Answer – BTS. My friend introduced me to them, sadly she ain't an ARMY anymore. My fellow ARMY yerobuns *sighs deeply* (is that a word?) I used to hate BTS before I actually listened to them. Feel free to blame it all on my sister who gave me all the wrong perspective and now can recognise BTS members and vibes to their songs, thank me for that okay 👀
I think I've said this before but the only song I used to listen was Boy With Luv. I must have given it so many streams xD Then one day I decided to listen to other songs. This is when I came across DNA, Fake Love (damn I miss that era 😩) and Blood Sweat and Tears. My first bias was Jungkook, then it was V and then it was Jimin and it's currently Namjoon. I don't know if its a thing but most of the ARMYs are maknae line biased lol. I don't hate you for it though (to maknae line biased ARMYs). I could go on write an essay about it, but let me not.
6. Why do YOU have such freaking amazing musical taste?
Answer – You know legends? XD Well some people have the audacity to call my music taste trash 🙄✋🏻 and also judge me by it. But, I'm so proud of my music taste and you should be too(of yours I mean, you can be proud of mine though 👁👄👁)!
Question for myself – How would you explain your love for your favourite artists?
Answer – Okay, let me get this clear, I don't think of BTS as the love of my life okay? There's too many people calling me a simp just because I find Namjoon's eyes pretty, like wtfork is wrong in saying that someones eyes are pretty? So, I love them like they're my idols and will always respect them and their choices. I also do respect all kinds of music tastes + opinions, hoping mine would be respected too :DD
I tag you, and everyone else reading this post. If you are still reading, consider yourself nominated.
Yeah.
Thank you for reading, remember to stay hydrated. I wish you have a good day/night whichever and I hope you all are eating well!
If you want to contact me for a collab or just to be friends you can always send me an email/invite!
Take care and goodbye!
NOTICE – I'll be going award free for a bit, because I want to focus more on poetry. Kindly refrain from nominating me! I'd appreciate it so much. Thank you <33
I'm extremely sorry if I missed out on an award/tag, you can leave those links down in the comments and I'll do them if there are a lot I missed out on D:
Take care of yourselves! Byee <33
and i can finally sleep