Y'all it's Namjoon Day, it's his birthday I can't even-
RM is my current bias and might forever be unless I get wrecked by J-hope. But that is, for another time.
Also are y'all looking at Lisa's solo? SHE'S SO GORGEOUS OML😭😩 I love both the songs, but prefer the 'Lalisa' one.
Anyway, the topic is Namjoon. Only Namjoon.
Namjoon picture flood aka exhaust my file space on WordPress, but who cares.
2. Namjoon Bias Anthem!
My Bias is Kim Namjoon,
We call him RM too!💜
He's the main rapper and leader,
Some tough work to do!
He said 'Jimin got no jams'🙄✋
And Jimin thinks its true (joke, joke)
Namjoon is also the one,
With his 148 IQ (*insert big bren emoji*)
So do your homework fast,
Or your eyebrow's shaved after it's due!😂
He's a source of inspiration,
Insult him, and I sue you, (Fr, I will sue you)
RM loves A.R.M.Y and would do anything for us,
At times, he's insecure but Joon, we love you!
Namjoon aka the god of destruction,
We love the chaoticness and you should do too (*insert knife emoji*)
So keep supporting him, no matter what
'Cause you never know what he's gone through!
Kim Namjoon, I end this here,
Just know that I love youu (as an idol 😭✋)

I just can't believe I wrote that, I know it's not that great, but let me know in the comments if you want me to make an OT7 Version! I'll do one for all members and an OT7 one, and then post it 🥺
3. Namjoon Live
Why isn't this man going live already 😭 Okay but seriously joon, just tell us you have five kids and need to put them to bed and are busy, we will believe you and support you, don't worry please. Tell us, just tell us that you are married.
Who knows he could actually be secretly married.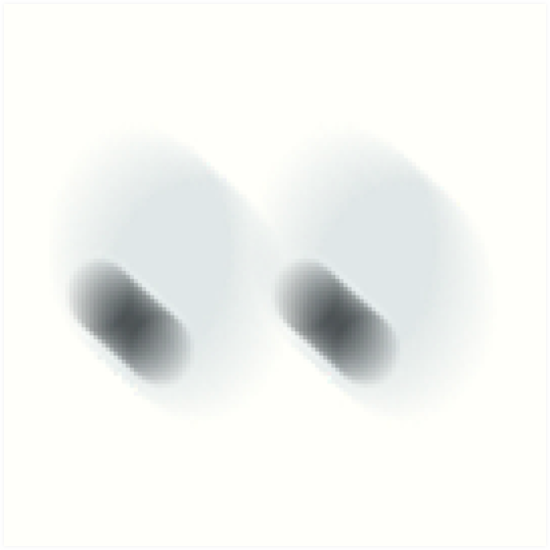 I'm going way too far, right? Yeah, I know. But please why doesn't he go live already 😭 Jkay literally went live before his birthday (like an hour or smth) and we had a countdown, followed by him vibing to Mic Drop at almost 1 AM KST. I mean-
His perfect vocals at midnight though 💀😩👍
Who doesn't vibe to Mic Drop at one in the morning? /j
You should get your sleep though <33
Oh and I'm not comparing Namjoon with Jkay- 😭✋
Anyway, we'll review that after Joonie goes live bahahaha-
I have no clue of what to type after this. But let's just appreciate his existence for a second.
Take a moment to appreciate that he exists. He exists, that's why BTS exists.
Sentimental asf, nevermind.
I'd consider myself the luckiest human if Namjoon ever reads this.
Hey! Happy Birthday. I know, thousands of people must be wishing you this today, and I'm just another fan (*insert sentimental audio*). But I thought I'd take some time out to write this for you.

Thank you for existing. No, really. I've found my happiness through your band, through your music and your existence. I hope to see you soon one day, and maybe get a picture or atleast a word with you. It'd mean the whole world to me.

I literally feel the passion you have through your raps, and you're totally my idol. How you're open about all your struggles and mental illnesses. My mom thinks I'm a lunatic to be a fan of yours, but I don't think so. They don't get it why I'm your fan, no one gets it except me.
You're the biggest inspiration and I'm so lucky to have found you! I hope you know how much you're loved by A.R.M.Y!
Thank you so much Namjoon, I hope you have the happiest birthday ever! Eat loads of cake and stay healthy because you have to come where I live (y'all I'm not disclosing it, come on, you thought)

Happy Birthday once again, Joon!

~From just another fan <33
I'm gonna end this with a soft Namjoon gif 🥺💕