Note – This was written by little Lili, around a year ago. You all enjoyed the last post I did with little Lili, so there we go, another post that I found lying in my drafts. I don't think there's any more left-
Just go on, reading. Ily!

---

Heyyyyyy Lilies!!!
This is a fun post! I thought of [while doing my art hw today lol]. So yeah, I hope y'all can relate UwU.
Older me – EW YOU USED "UWU"??!! IM DISAPPOINTED 😭😭
Let's starttt!!
#1 SHADE CRISIS!!
This happened to me today. Shade crisis – When you make a complicated shade, and its pretty but then you run out of it. And you have stuff left to paint!! Aaaaaah.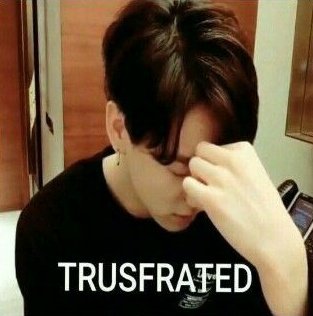 The worst part is when you can't make that shade again. It happened to me. Yes all the bad things keep happening to me..
Older Me – Yeah don't worry bestie, we're in this together, bad things still happen to me 😔✋💀
---
#2 FINDING THE PERFECT BRUSH
Okay please 😭. Today I thought of using a fat brush for one of the bigger parts and I said "oh I'll do the border easily, no worries" and then I MESSED UP. I then, had a brush crisis because I couldn't find the right thing to paint with.
For a damn second I thought of using my hands, I was that annoyed.
Older Me – Do you know what art is? Who the heck paints with big brushes, like you can clearly see the section is small, JUST DO IT WITH A SMALL BRUSH ALREADY 😭😭👍
---
#3 NO EVEN FINISHING!!
This annoys me SO SO much. For poster colors, if i try to fix it, it only becomes worse 😭. Hmmpph I hate not being able to finish evenly, it just annoys me, if you know, you know!
Luckily, this doesn't happen with acrylic colors but I DON'T HAVE ACRYLICS ARGH.
Fixing that un-even finishing is pure talent if you don't mess up.
When I tried fixing it today this was me –

Older Me – Hey, this is me after making a decision everytime I have to make one-
---
#4 WHEN THE PROPORTION DOESN'T SEEM RIGHT BUT SEEMS RIGHT (?)
Ever drawn a symmetrical picture? Like eyes? Or a design? Or let's just say a human figure.
Like the head is too small and the body too large, or vice versa? I feel you.
But then you think it's right, but then it isn't.

---
Randomness Time –
Older Me – Lili doesn't despise sleep, it just does not exist in her dictionary. She doesn't know what sleep is.
#5 WHEN IT GETS SO BAD YOU FEEL LIKE QUITTING BUT-
I've quit a lot of times. Like I just tore it apart. But then sometimes those motivation quotes strike right in.
And you feel like going and "trusting" the process. (people with trust issues, i feel you)
Older Me – I LOVE WHAT YOU DID RIGHT THERE.

I did that and now I feel like I wasted my time, ngl. It was okay-ish, kinda worth the try, kinda not.
I'm not the biggest art lover but erm okii, I tried. Do you like art? What type of art do you like the most? Let me know in the comments! I hope you enjoyed this post. It was fun typing this out!
---
So, I'm still recovering from the amount of cringe I get from "uwu" rn- I can't process the fact that I used it. I just cannot-
Anyway I hope you all had a great day! Take care of yourselves, bye!! Don't skip meals, and rest well!