WE MADE IT! This is the last post of the Blogmas series! It gives me immense joy to know that I could post consecutively for 25 days! Yayy 💕
In today's post, I will be sharing my experience on Blogmas, and also including a BTS.
AND FOR ONCE, BTS DOESN'T MEAN THE BAND, IT MEANS BEHIND THE SCREEN.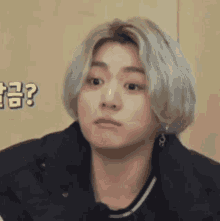 First of all, I would like to wish all of you a very Merry Christmas! I hope you had an amazing day with your family, received some nice presents and lots of love!!
For me, I put up the tree last night and took some pictures this morning! I was planning on baking too, but my procrastination did not help at all 😭 I had lots of fun decorating my small tree, here are some pictures!
Now for my planning for Blogmas (which is a part of the "Behind the Screen") I had planned out on many interesting posts, but sadly I couldn't do some of them because –
My diary just disappeared out of nowhere one day, so I didn't really remember anything 😭
Time management was hard!
So yep. But anyway the original post list included a christmas themed doodle post and Taehyung's birthday post too! But then I changed my mind and continued posting different things. 😶
Behind the Screen – It was not as tough as it was for Blogtober! I had a better planning of posts and had scheduled my first seven posts already! Whenever I had free time, I would either write up posts or ask bloggers for guest posts. Sadly, there was only one guest post in this series, but that is okay! 🤧🥨
The best part of the whole month! I could post consecutively for 25 days! 🎄🤩 I truly enjoyed writing all these winter-themed posts and I hope you enjoyed reading them too!
My favourite part of Blogmas was probably my blog re-design! I did it all on my own, and I'm very proud of myself! Let me know what was your favourite thing about my Blogmas in the comments below! Got any favourite posts? Tell meee 🥺🥺💗
This was the end of the post, and the Blogmas series. If you missed out on any post, click here to read all of them! Thank you so much for the support, we crossed 17k views! I love you guys so so much 🥺💕